生物多样性-高山植物保护行动
Biodiversity Protection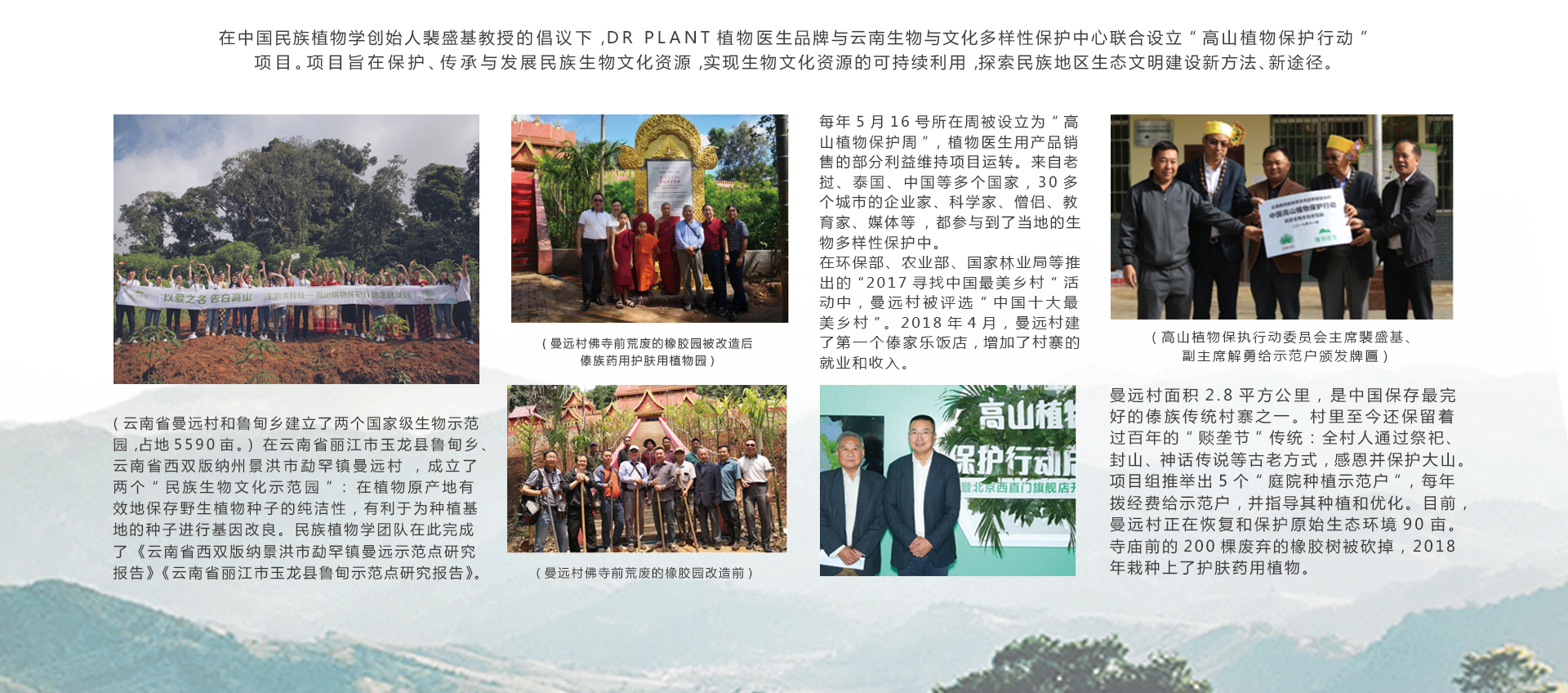 Under the initiative of Professor Pei Shengji, the founder of Chinese ethnobotany, DR PLANT and the Yunnan Center for B iological and Cultural Diversity jointly launched the "Alpine Plant Protection" Project .The project aims to protect, inherit and develop national bio-c ulturalresources, realize the sustainable use of bio-cultural resources, and explore new methods and new ways of ecological civilization con struction in ethnic areas.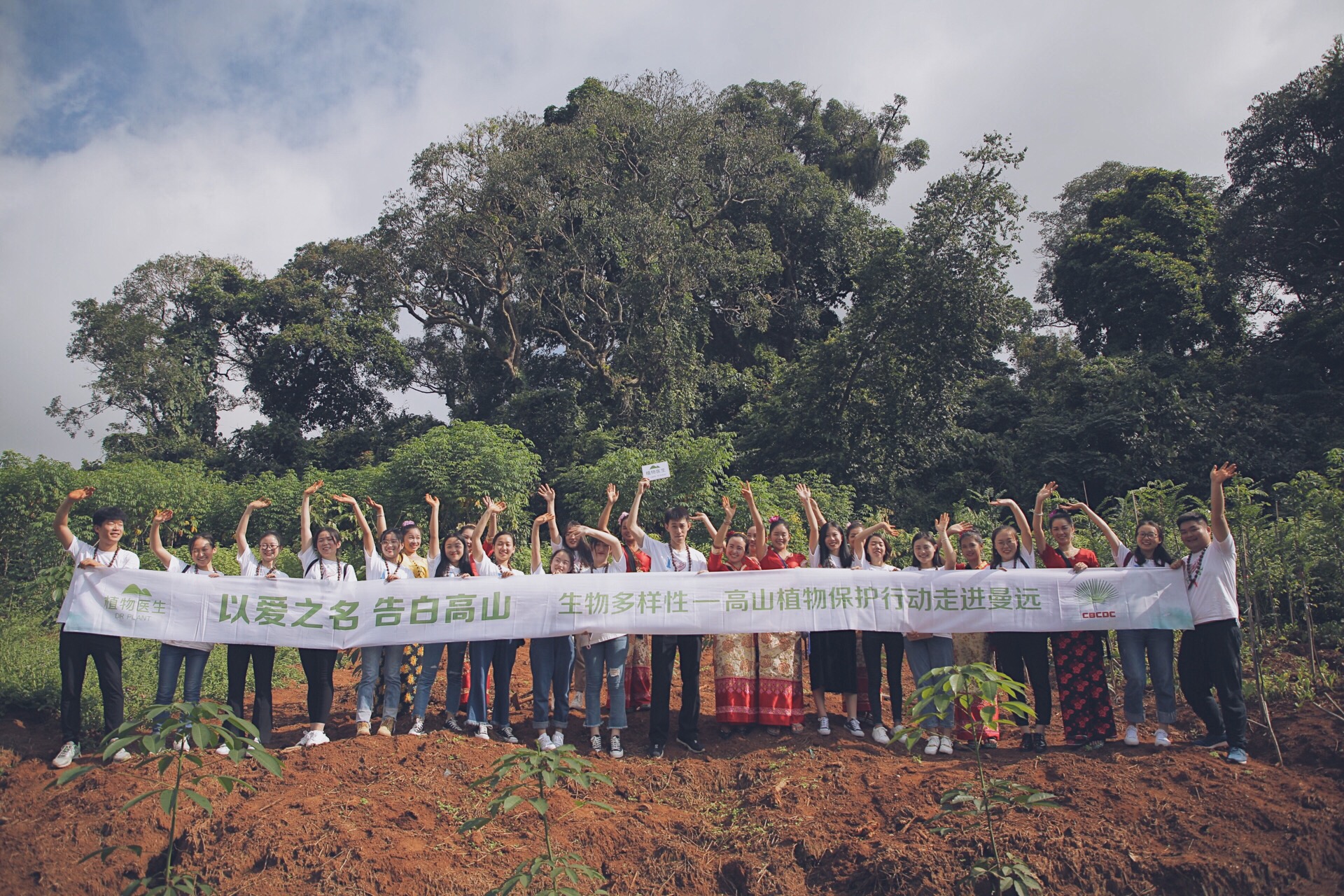 (two national biology demonstration parks were established in manyuan village and ludian township of yunnan province, covering an area of 5590 mu.)
Two" National Biocultural Demonstration Parks"were established in Ludian Town, Yulong County, Lijiang City, Yunnan Province,and Manyuan Village, Menghan Town,Jinghong City,Xishuangbanna, Yunnan Province: by effectively preserving the purity of wild plant seeds in the plant origin, it is beneficial to genetically improve the seeds in the planting base. Therefore, the ethnobotanical team completed the Research Report on Manyuan Demonstration Park of Menghan Town,Jinghong City, Yunnan Province and the Research Report of Ludia Demonstration Park in Yulong County, Lijiang City, Yunnan Province.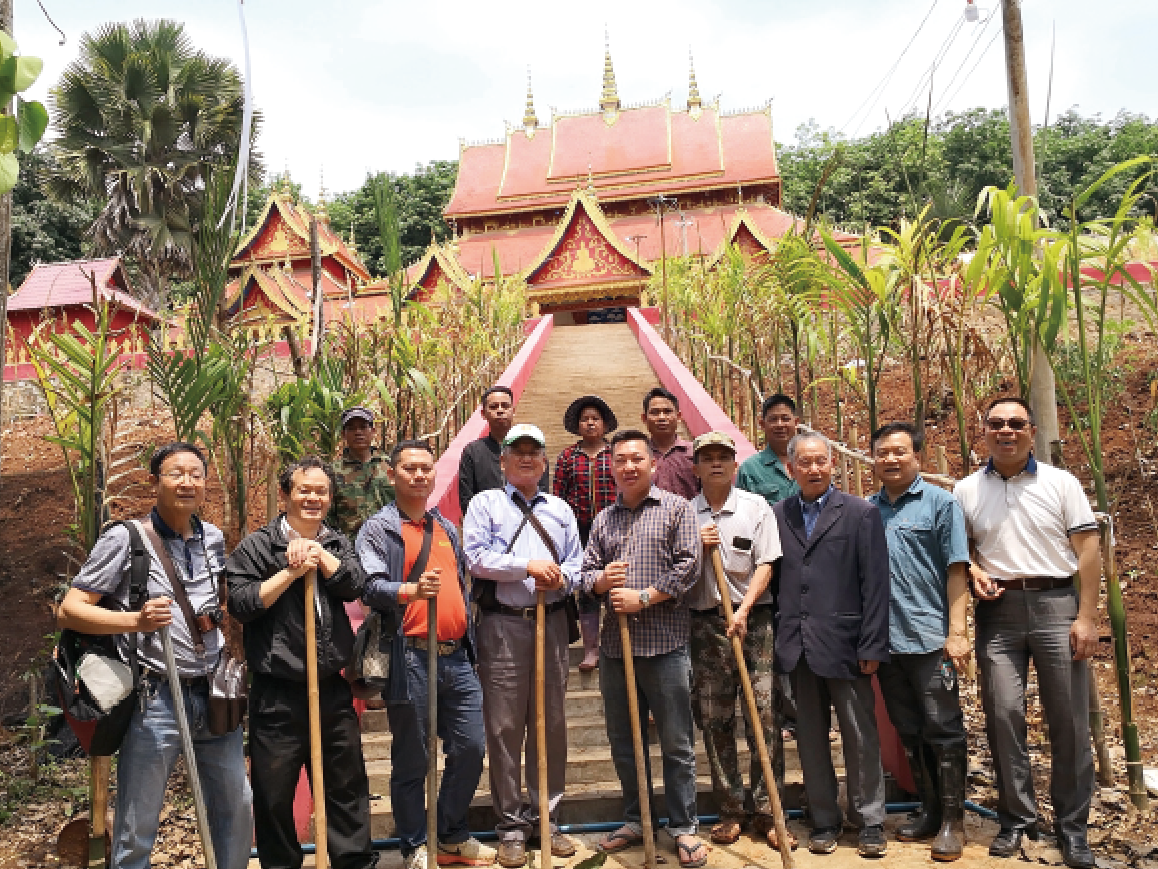 (before the renovation of the abandoned rubber garden in front of the buddhist temple in manyuan village)
(the derelict rubber garden in front of the buddhist temple in manyuan village has been transformed into a botanical garden for dai medicinal skincare)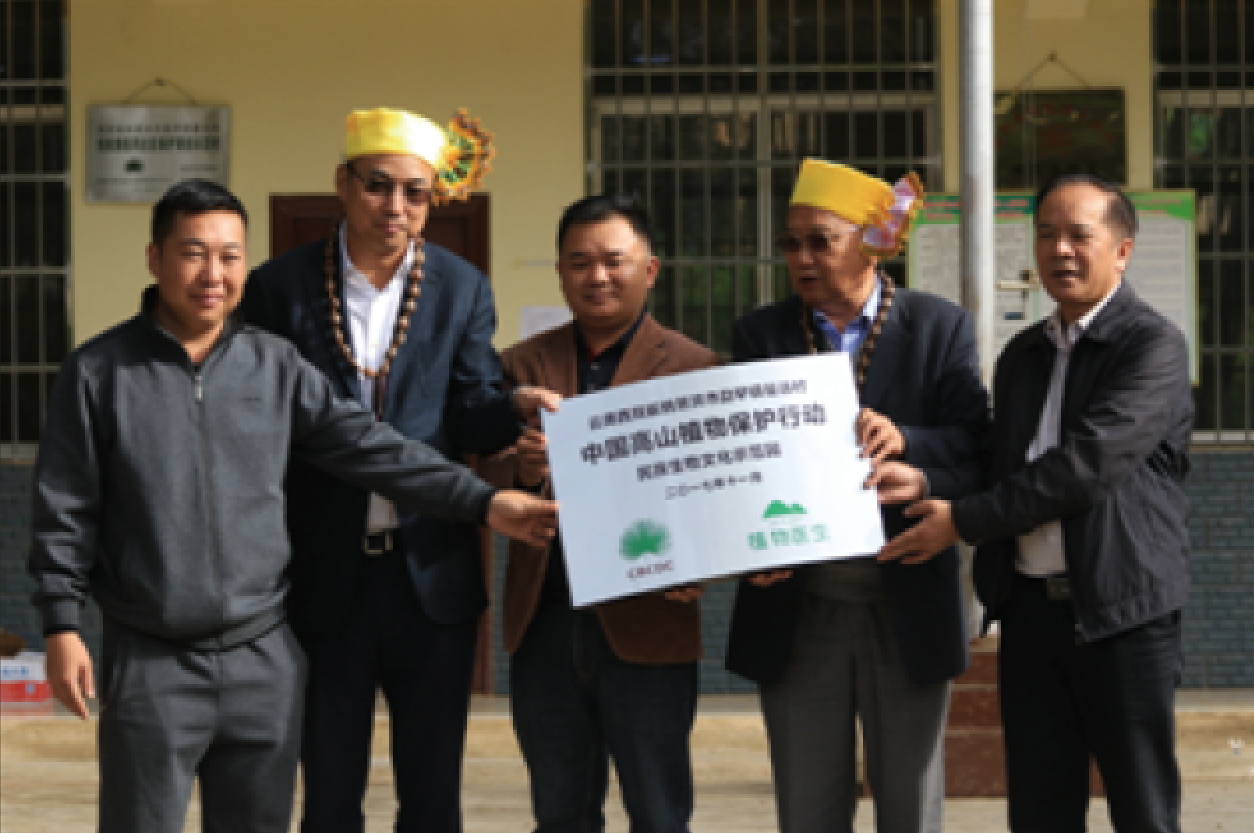 (Plaques presented to demonstration households by Mr. Pei Sheng ji, Chairman of the Alpine Plant Protection Committee and Mr. Xie Yong, Vice Chairman)
Covering 2.8 square ki lometers, Manyuan Village is one of the best preserved traditional Dai villages in China.The vill age still retains the centuries-old tradition of " Danlong festival": all villagers show their gratitude and take actions to protect the mountains through anc ientrituals such as worshiping, closing mountains and tell ing myths and legends.
The project team selected five"Courtyard Planting Demonstration Households".They are provided with allocated funds each year as well as guidance on how to plant and optimize the species. At present, Manyuan Village is recovering and protecting 90 acres of the original e cological environment. 200 abandoned rubber trees in front of the temple were cut off; instead, medicinal plants for skin care were planted in 2018.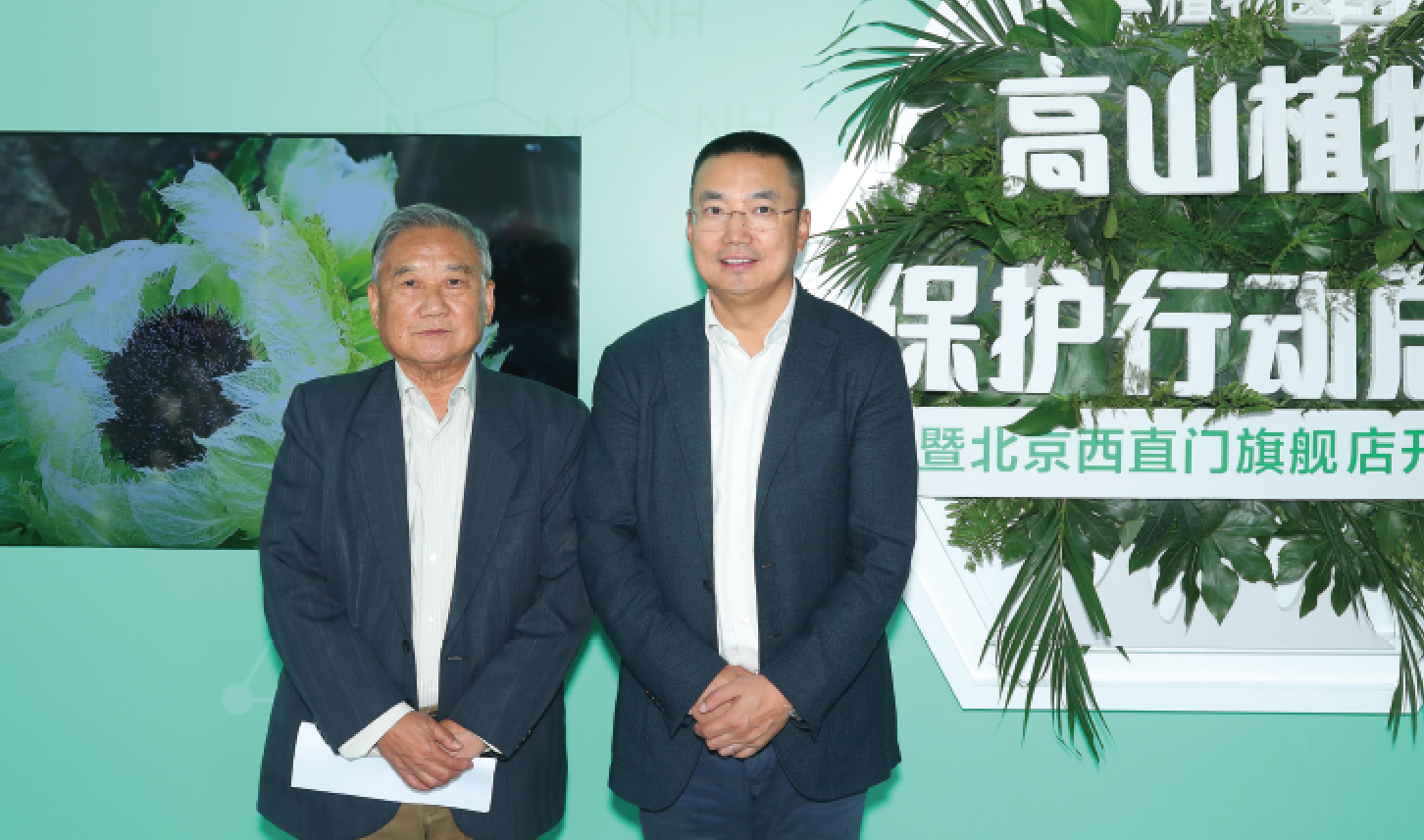 The week of May 16 every year marks the "Alpine Plant Protectio n Week"and DR PLANT used part of its sales profits earned to operate the project. Entrepreneurs, scientists, monks, educators, and media from more than 30 cities in Laos, Thailand, and China have all parti cipated in local biodiversity conservation activities.
In the"2017 Seeking China's Most Beautiful Villages" campaign jointly aunched by the Ministry of Envi ronmental Protection, the Mini stry of Agriculture, and the State Forestry Administration, Manyuan Vil lage was selected as "China's T op Ten Most Beautiful Villages". In April 2018,Manyuan Village built the first Dai-style hotel , which increased the employment and income of the village.
加盟热线

Join Us

: 010-66088228

客服热线

Hotline

: 400-810-5889

网络邮箱

Email

: service@drplant.com.cn
copyright@

北京植物医生生物科技有限公司

Beijing Dr Plant Biotechnology Co., Ltd.

地址

Address

:

北京西城区西直门外大街1号院T1座10层D8-D9室

Room d8-d9, floor 10, building T1, yard 1, xizhimenwai street, xicheng district, Beijing

    

网站使用条款:

Terms of use:

京ICP备09066495号-2号

Beijing ICP 09066495 -2
关注与分享

Follow Us (and Share)